Click on the table of complementary products to enlarge it.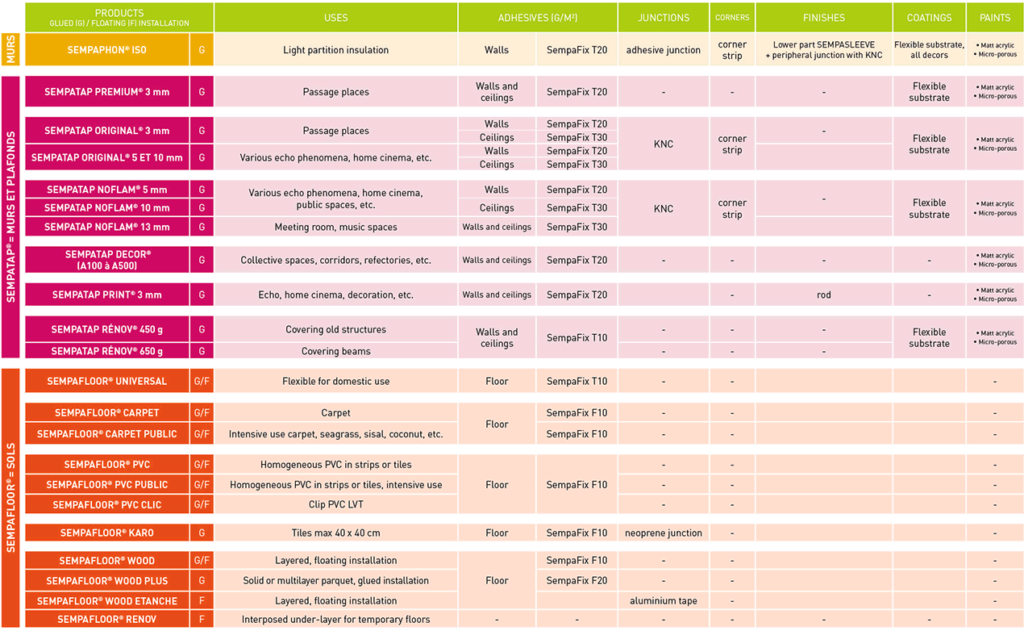 Sempatap® is easy to cut!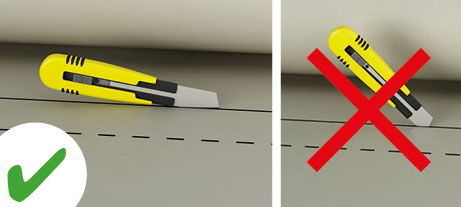 ---
Points to note
I. Préparation
The surface must be dry (with no moisture or signs of damp), clean and reasonably absorbent.
If you require information or advice: contact us!
II. Complementary products => table
Adhesive
Finish coat for flexible surface
Sempatap corner strip
SEMPASLEEVE separating edge tape
Sempatap KNC cold join for peripheral joins
III. Tools
Ruler
Cutter
Jig-saw or hand saw
Spirit level
Grooved spreading knife or spatula
Smoothing knife
Paint sprayer
IV. Avoid
Applying to moist, damp or mouldy walls: it is essential to treat the source of the damp first
Piercing the ISO boards, to avoid creating bridges for sound
Installing back to front or in unsuitable conditions
Saturating the product with paint using a roller. It is best to use a paint sprayer
Do you have an insulation or renovation project?