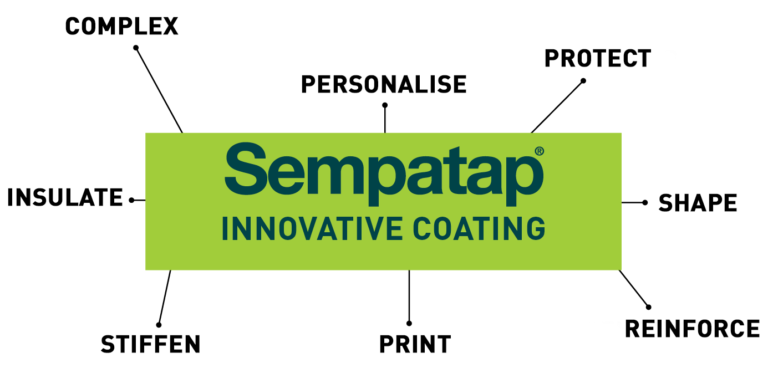 With Sempatap Partnership's®, we add significant technical, physical and/or aesthetic value to woven or non-woven fabric substrates for the products or components of our customers in industry.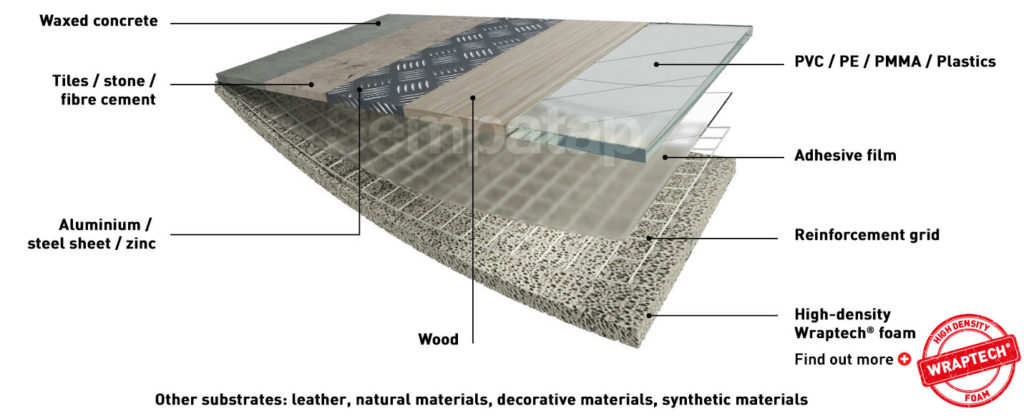 All customer substrates undergo pre-validation tests by the Sempatap Design Office.
With its tailored expertise,
Sempatap is the partner of all industrial sectors!

Discover our range of technical solutions for all industries
The main industrial applications
of Sempatap Partnership's® customers
Universal coating solutions from Sempatap® are used in a large number of industries.
For exemples:
TRANSPORT
cars, buses, lorries
rail
aeronautics
etc.
MACHINES
compressors
generators
machine tools
etc.
FURNISHINGS
furniture
kitchens
mattresses
etc.
SPORTS EQUIPMENT
sports mats (gym, martial arts, etc.)
insulation under parquet or floors in gyms
etc.
INTERIOR FITTINGS & FINISHINGS
flooring
wall finishing
DIY
etc.
OTHER
non-slip treatment of surfaces
table linen
insulation for hotels and restaurants
industrial textiles
equipment goods
etc.
Sempatap Partnership's® :
download the documentation
Do you have a project or study? Are you looking for original and tailored solutions?